I'm a great believer that respect for and understanding of the past can be of huge value in shaping the future.
Last weekend, July 29th marked an emotional day: the 50th anniversary of the death of young upcoming racer Roger Williamson in the 1973 Dutch Grand Prix. And while the rain fell at Spa-Francorchamps, the weather gods blessed the small village of Arnesby in Leicester as more than 100 of his relatives, friends and fans gathered at the opening of a permanent tribute to his memory.
READ MORE – TREMAYNE ON FANGIO: Why F1's first record breaker is still revered by racing fans decades after he left the stage
I remember my first 'Williamson' experience vividly. He'd terrorised saloon cars racing with a highly tuned Ford Anglia in the late 1960s and early '70s, and beaten F3 master Dave Walker in a race in 1971, and this was his first outing in the new GRD 372 bought for him by Leicestershire builder Tom Wheatcroft.
Tom, that great character with a laugh like an old Massey Ferguson tractor having trouble starting, loved him like a son, and they would play crucial roles in each other's lives.
It was the F3 race at Silverstone, on April 23rd, 1972, that supported the non-championship Daily Express International Trophy race, and Roger destroyed the field in the GKN Forgings Trophy race. As he won by almost 14 seconds, I became a believer.
It was the start of a new chapter of the journey that would take him and Tom to their brief time in F1. It came via further victories against the best in the world, at La Charte, Anderstorp, Clermont-Ferrand, Brands Hatch, Thruxton, Oulton Park and Snetterton, as he won the prestigious Shell and Forward Trust F3 Championships to add to the Lombard title he'd won in 1971.
Some 44 heat and final victories in two seasons made him the BRSCC's Driver of Year and the top Grovewood Award winner in 1972. In 1973 he started winning in F2 in a new Wheatcroft March 732 BMW after a false start with a GRD 273 Holbay.
Peter Collins, who was instrumental in the careers of Nigel Mansell, Johnny Herbert, Mika Hakkinen, Alex Zanardi, Kimi Raikkonen and Tonio Liuzzi, admits he was sceptical about Roger initially. But not after the Rouen F2 race.
PODCAST: Former Lotus boss Peter Collins on working with Chapman, Hakkinen and Mansell
"When we got there on the Saturday morning Gerry Birrell had just been killed on the run down the hill to Nouveau Monde. Later on I watched Roger going through there in the Wheatcroft March," Collins explained.
"I'd heard of Williamson, after all his success in Formula 3, but up until that point I had never been a fan. But I certainly was after watching him. He was absolutely blinding through there. His engine note was still solid, the motor was still screaming as he came through, whereas others were feathering the throttle. He had real commitment and class. I became a big fan of his that day. I came away thinking that he had a major future."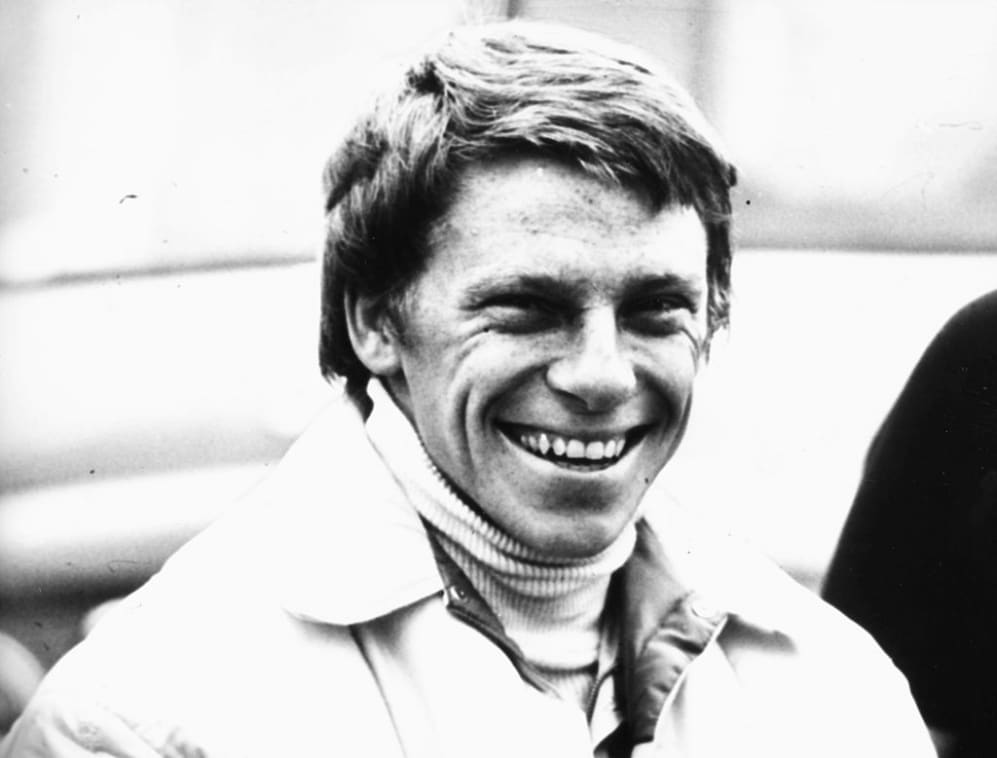 He was also on Ken Tyrrell's radar. After Birrell's death, Roger was the man he had identified as his choice to replace Jackie Stewart, who had earlier secretly informed him of his plan to retire at the end of the season.
Typically, Ken was well aware of Roger's various feats: not just the wins, but races such as that at Brands Hatch when he finished second to wet-shod Jacques Coulon despite himself running slicks on the wet surface. How, on his debut in the March at Rouen, he was running away with his heat until the BMW motor lost its oil pressure.
READ MORE – ALTERNATIVE HISTORIES: What if Jackie Stewart hadn't retired in 1973?
That at Monza he had won the Lotteria in brilliant style, starting the first heat from pole and winning it from Patrick Depailler and local hero Vittorio Brambilla, then recovering to win the second too after being edged down an escape road at the start by the unruly Italian.
Many times on Saturday somebody would mention the famed 'Williamson crouch', the stance he would take in the cockpit as he went to work, leaning into the steering wheel in direct contrast to the accepted Giuseppe Farina/Stirling Moss laidback style. It worked for Roger, and was always his signal of attack.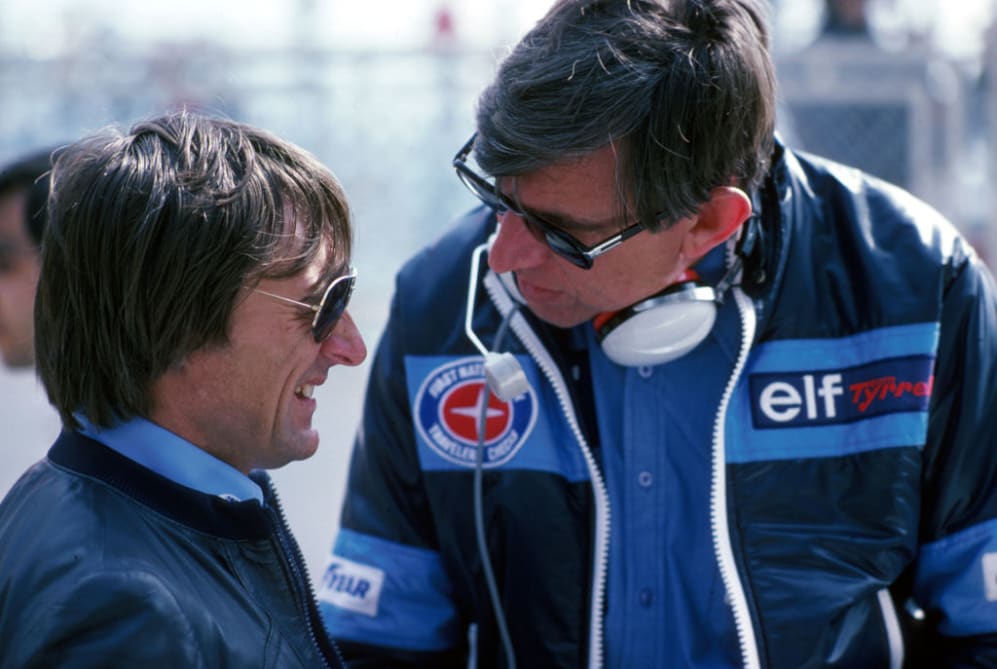 The Williamson crouch was all too evident as he caught and overtook Brambilla before doing the same to Depailler in the remaining 20 laps, to secure the overall victory. Both of those rivals were future Grands Prix winners.
Ken appreciated that Roger actually twice passed the Frenchman, whom he would later employ, after slipping down the escape road of his own accord after the first successful move. He liked the way Roger refused to settle for the second place that would still have given him the outright win on aggregate. That was the sort of driver he was looking for. Roger led again at Misano, until electrical failure.
READ MORE: The lost champion? Jackie Stewart on ill-fated protégé Francois Cevert
Ken would also have been aware of the raw speed he had shown during testing at Silverstone for BRM, when he matched the lap record in the unloved P180, and broke it in a P160C.
But Roger wanted to stay with Tom, the mentor from who he asked nothing yet received so much almost paternal support. So behind the scenes, as Tom explained for my book The Lost Generation (about the tragic lives of Roger, Tony Brise and Tom Pryce), he contacted Patty McLaren who agreed to sell him two McLaren M23s for Roger to race.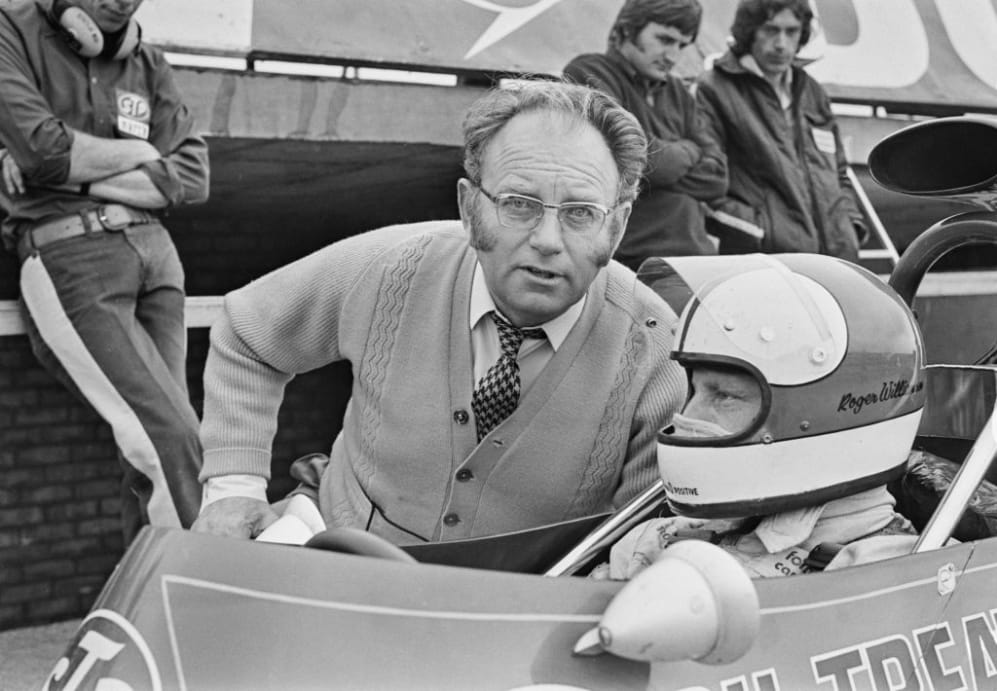 Meanwhile, Tom hired the works March 731 for his protégé to race in the British and Dutch GPs.  Roger was a victim of Jody's shunt at the end of the first lap on his debut in the former. And then came Zandvoort, and the race on July 29th that ended the dream.
Roger qualified 18th in a car that did not benefit from the loving engineering attention and development that his mate James Hunt's enjoyed from Dr Harvey Postlethwaite over at Hesketh Racing. But when the March was late getting out of the pits for the formation lap after refusing to start initially, he had to start from the back row.
READ MORE: 5 reasons James Hunt remains an F1 icon
Nevertheless, he had climbed up to 13th place in the 20-car field after only eight laps, and was running just ahead of his other F3 rival David Purley's similar LEC Racing 731. Going into the first of two very quick fifth-gear right-hand curves out on the back of the circuit at Scheivlak, the Wheatcroft March's left front Goodyear tyre exploded.
The red car veered into the steel barrier to its left, which launched the March 70 metres before it landed upside down and slid along the right-hand side of the track for another 100, spewing fuel. It finally came to rest, afire, on the apex of the second fast right-hander past Hondenvlak.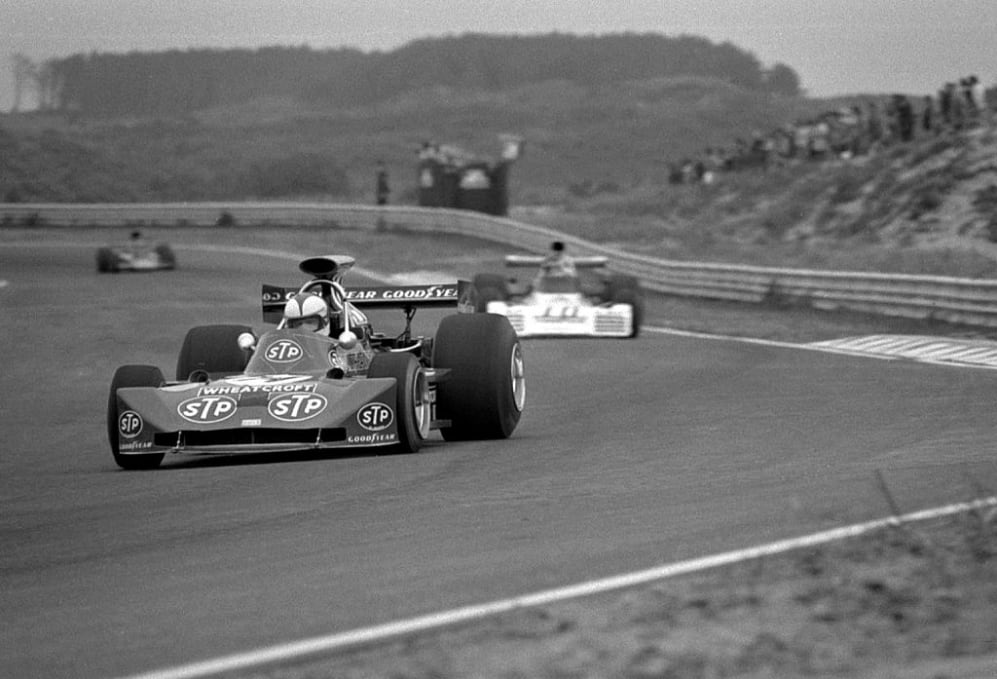 Horrific images were broadcast live as Purley tried single-handedly to effect rescue. Marshals, lacking protective clothing or fully operational extinguishers, could only watch in horror, while a fire engine yards further up the track remained stationary. Roger, unhurt, subsequently died of asphyxia. Purley was later awarded the George Medal for his bravery.
Many years later in conversation with that Dutch GP winner Jackie Stewart I felt cold when we discussed how races were rarely stopped in the old days because that was the way the things were run, and Jackie said: "The race had not been stopped for Piers Courage's accident there in 1970 when again there was fire. Or Jo Schlesser's at Rouen in 1968. We had to drive through fire quite a lot back then."
PODCAST: Sir Jackie Stewart on surviving and thriving in F1's most ferocious era
On Saturday Howden Ganley shared his feelings of the race. "I'm still very angry about it," he admitted. "It's stuck in my mind as one of the worst things I've ever been involved with in all my years of racing. It was so unnecessary.
"If they had just stopped the race you had all these drivers in Nomex, we would have got him out of the car. But just up the road was a big fire engine and none of the marshals seemed to be doing anything, so we all assumed it was not serious. But of course, it was."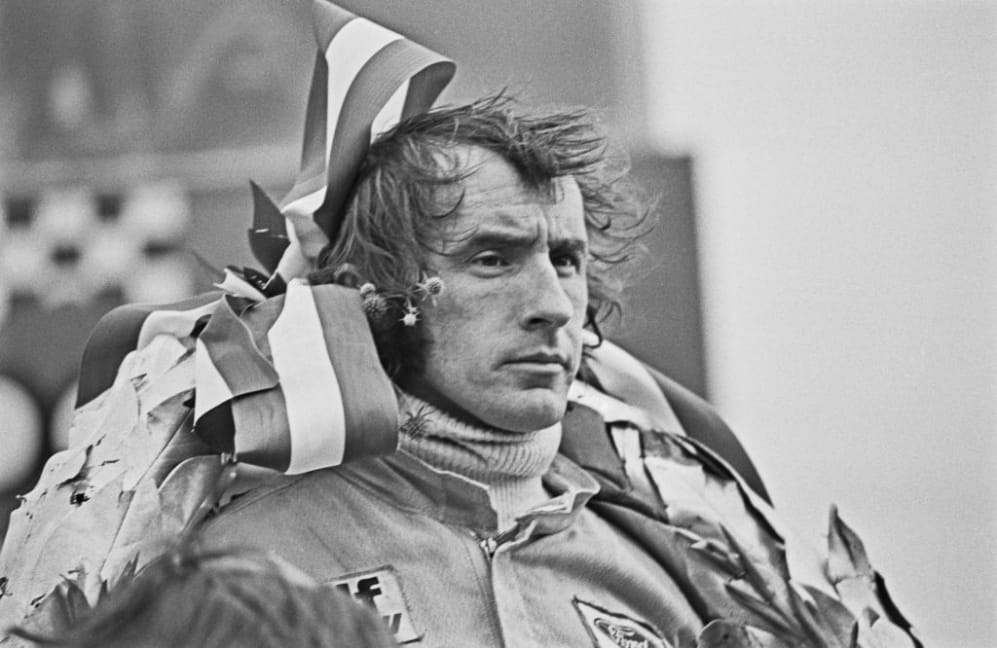 "The day we lost Roger part of my motor racing spirit died," Tom told me when we worked together on The Lost Generation. "Nobody could take his place in my heart."
Time does not heal, but rather provides some means by which to cope. But Saturday was not about anger or retribution, or dwelling on the negativity. Tom Wheatcroft's son Kevin and his wife Alex were determined to make the event as happy and inspiring as possible, and it was precisely that as they announced the Roger Williamson Foundation.
READ MORE – TREMAYNE ON STEWART: Celebrating the Flying Scot, 50 years after his third and final championship title
Among Roger's friends who shared their memories and emotions on stage were MC, journalist Simon Taylor; former mechanics Nick Jordan and Trevor Foster; former journalist, Donington track manager and F1 race team manager Ian Phillips; and doughty saloon racer Dave Brodie.
The backdrop was enhanced by Roger's March 713, GRD 372 and March 732 race cars – all from the now sadly defunct Donington Collection – a couple of his karts, the meticulously rebuilt Wheatcroft racing transporter and a great deal of memorabilia, all now on permanent display.
Free Preview: F1 TV Tech Talk – The latest innovations in driver safety | Crypto.com
His tragedy marked the first time that the signals of much-needed change had been demonstrated so publicly and shockingly, and eventually lessons were learned that finally brought about the enhanced safety standards that were so desperately needed, and which it can be so easy to take for granted today.
Thanks to proper track inspections; much better safety protection and training for marshals; improved track management, communications and protocols; improved firefighting equipment and techniques; and massively improved car design, things such as the spectre of fire have all but been exorcised.
READ MORE: 1950 vs 2020: Cars, drivers, safety and pit stops – how F1 has changed in 70 years
That all came too late for the gritty little fighter from Leicester, whom so many believed implacably would be a future British World Champion.
What he might have achieved in 1974 in a Wheatcroft-run Yardley McLaren M23 against Emerson Fittipaldi in a Marlboro version will forever remain one of the sport's greatest 'what might have beens'. Five decades later, the pain remains raw, but Saturday's celebration of his life was also uplifting.