Saturday, June 10th, 2007 – exactly 16 years ago today – was the day Lewis Hamilton first stepped into the Formula 1 winners' circle, at the Canadian Grand Prix in his rookie season. F1 Hall of Fame journalist David Tremayne was there to see it happen…
It was never rocket science predicting that Lewis Hamilton would win a Grand Prix – not after that sensational first corner in Melbourne on his debut in 2007 when the first person he overtook in F1 was his team mate Fernando Alonso… Nor after six podiums in his first six races and, there in Canada, his first pole position.
READ MORE: From Hamilton and Villeneuve to Schumacher and Senna – The best rookie seasons in F1 history
But the circumstances of the first of what transpired to be so many Formula 1 victories could scarcely have been more nerve-wracking for those close to him, most notably his spectating father Anthony…
He had worried about the start as he lagged momentarily and Alonso got a good run, and both were obliged to work hard to keep fast-starting Nick Heidfeld at bay in a very competitive BMW Sauber.
Then Fernando went flying down the outside, but just as Lewis thought he would lose the lead Fernando went straight on at the corner, cutting across in front of him on the exit before being overtaken. It was the Spaniard's first mistake and set a trend for the remainder of an embarrassing afternoon as it dropped him to third place.
Soon Lewis built a comfortable lead of almost 20 seconds as his first pit stop approached on the 22nd lap.
As Fernando proved unable to pass Nick, I initially assumed he must have some problems with his brakes after he'd run wide again in Turn One on lap 15 and fallen behind Giancarlo Fisichella's Renault, then repeated that on the 19th lap, dropping behind Felipe Massa's Ferrari. But the brakes were fine; he was simply pushing too much.
Further disaster befell him on Lap 23, after Adrian Sutil had parked his Spyker in the wall out the back of the circuit. Both Fernando and Williams' Nico Rosberg were obliged to pit for fuel as the Safety Car was deployed while marshals cleared up Sutil's debris, and both would be penalised 10s for pitting while the pit lane was still officially closed.
WATCH: 5 dramatic Canadian Grand Prix moments from the F1 archive
Up front, Lewis had regained the lead which had passed to Felipe during his own (legal) pit stop, but no sooner had the track gone green again at the end of Lap 26 than Robert Kubica had his fearsome accident in the flat-out left-hander on the approach to the hairpin after clipping the right rear wheel of Jarno Trulli's Toyota.
The BMW Sauber went off the road to the right at undiminished speed, around 300 kmh, slammed head-on into the outer wall, and then barrel-rolled down the track right to the outside of the hairpin itself.
From horror crash to victory – Robert Kubica's Canadian GP redemption
I remember the deathly silence in the press room, because it looked like one of those really bad ones, but thankfully Robert emerged virtually unharmed. The Safety Car now stayed out until lap 32, and as Fernando and Nico served their penalties four laps later they fell to 14th and 17th respectively.
By Lap 40 Lewis was looking ever more likely to take his first win, with Nick an equally secure second. Two laps later, Fernando had worked his way back into the points with eighth by Lap 42.
READ MORE: Strategic masterstrokes – How BMW Sauber sacrificed Heidfeld for Kubica's breakthrough win
Lewis's final pit stop went smoothly on the 48th lap, but shortly after he had rejoined Christijan Albers triggered yet another Safety Car deployment after missing the back chicane, bouncing over the grass and depositing his Spyker's wrecked front wing in the middle of the track.
Now Lewis led from Mark Webber's Red Bull and Nick, while further back Kimi Raikkonen was fighting to keep his Ferrari ahead of Fernando's McLaren. The Spaniard jumped the Finn in their final stops, as they exited the pits side by side on Lap 53.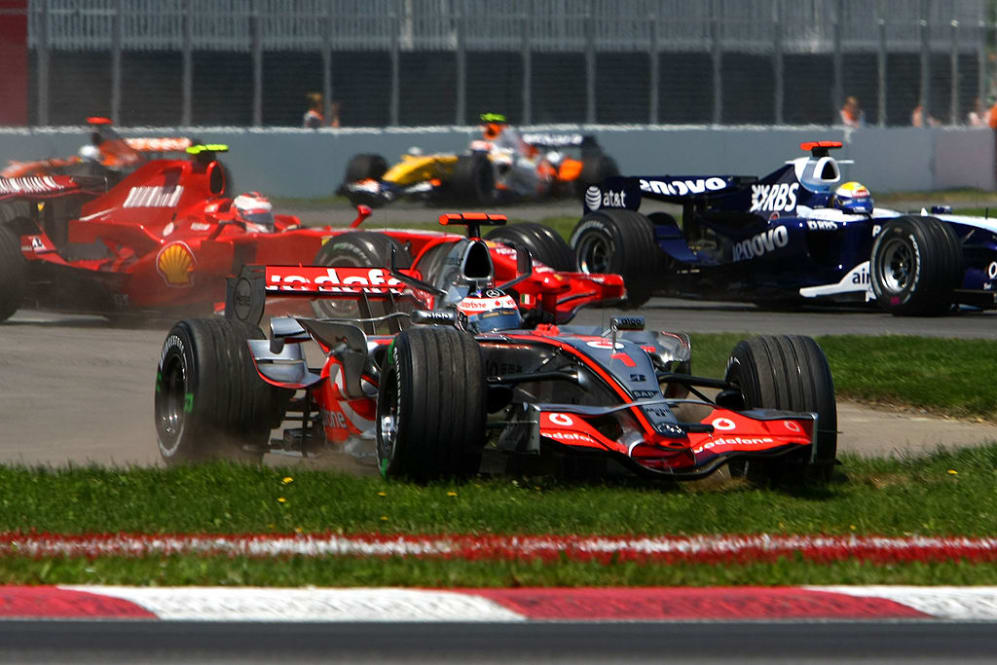 Three laps later, however, Fernando made yet another mistake in Turn 1, falling to sixth. Then came the fourth and final Safety Car period as Tonio Liuzzi's Toro Rosso scraped Champion's Wall on the exit to the last corner.  
At the end of Lap 60 Lewis set about rebuilding his lead yet again, with Nick pushing hard, frankly amazed at the performance of his BMW Sauber.
PODCAST: Listen to Nick Heidfeld discuss his fastest team mates, his toughest rivals and the best F1 car he drove
In a superb drive, helped when Super Aguri team-mate Anthony Davidson had struggled on his supersoft Bridgestone tyres and advised the team to put him on the softs, Takuma Sato was flying.
He passed Ralf Schumacher for seventh on Lap 66 and then, to the astonishment of observers, he set out after Fernando who was struggling on the supersofts. On Lap 68 the impossible happened, as a Super Aguri forced a McLaren to yield on the entry to the final corner, and Taku grabbed sixth.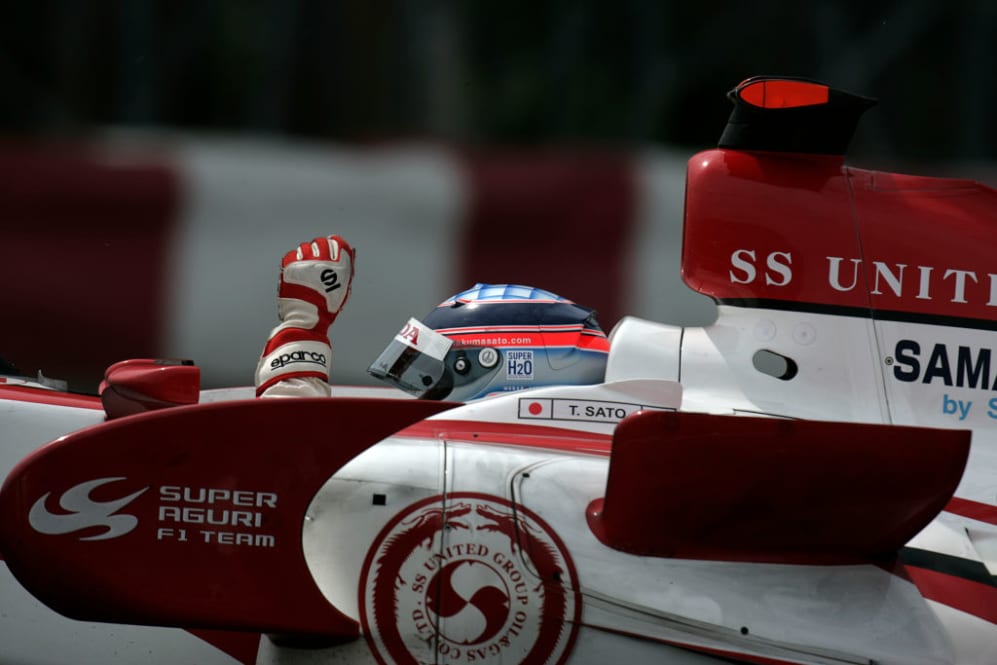 The day, however, belonged to Lewis Hamilton, who fulfilled all of his evident promise with a sublime drive which secured what we were sure even then would be the first of many victories. We just couldn't know how many…
After he had taken the chequered flag, having won in such devastating style, there was a poignant vignette just before the podium ceremony, which demonstrated how fleeting fame can be. In its way it symbolised the air of change that we could feel sweeping through the sport.
WATCH: Top 10 moments of Lewis Hamilton brilliance
As well-wishers surged expectantly in the pit lane and the spectators celebrated robustly, awaiting the arrival of the new winner on the podium, Michael Schumacher stood, alone but for a single companion, on the pit wall down at Ferrari, all but ignored.
The old order had changed upon the retirement of the man who, for this moment at least, had become just another face in the crowd.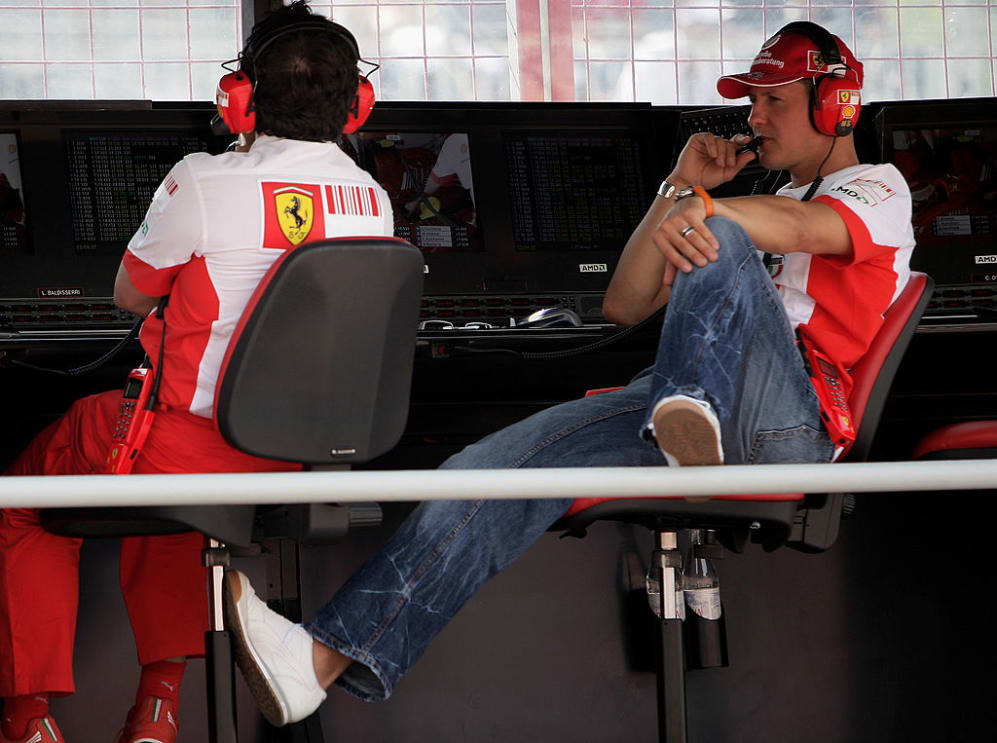 Lewis described his race as "fairly simple apart from the restarts," and said that the Safety Cars made it "a bit boring," but though he sounded matter-of-fact about regaining the lead in the world championship, you could see him almost vibrating with joy.
"This has been a fantastic day, this is history. To come here on my first time in Canada and to win… We'd had five podiums already, and I've been ready for quite some time for the win, it was just a matter of when and where.
TREMAYNE: Why dejected Norris should take heart from Hamilton's smile in Spain
"Over the last few laps I started to count them down. I'm the type of guy who likes to push to the end but this is a tricky circuit, and one mistake would put you on to the marbles that were there off line and into the wall, so I just calmed it down.
"I just tried to control myself, but really I wanted to stop the car, jump out and start doing cartwheels! It's extremely emotional to get my first pole and my first win. Did I get fastest lap too?"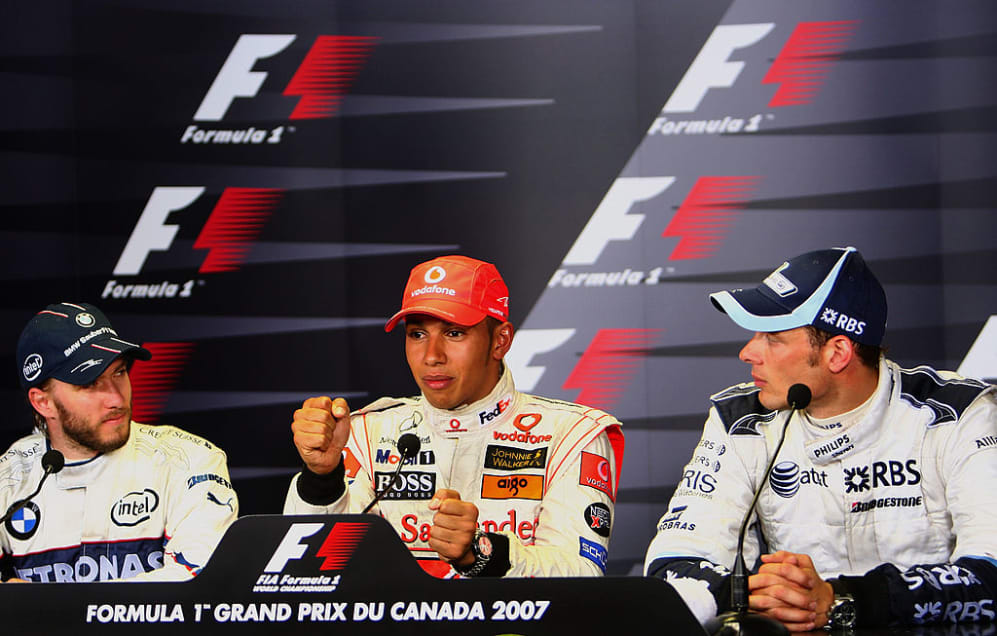 That was the one thing that Fernando took home, after his curiously less than stellar performance.
"I am definitely on a different planet, it's really hard to grasp everything," Lewis continued. "It just keeps getting better and better. When I came here this weekend I really did think it was my time.
UNDERDOG TALES: When Maldonado took Williams back to the top on a remarkable day in the Spanish sun
"Of course now my next dream is to win a championship but we have to be realistic. I always have to bear in mind that I'm still a rookie and this is my first season."
I remember how he spoke so earnestly of "living the dream," and was irritated when a cynical colleague was critical of that comment, somehow deeming it crass or insincere.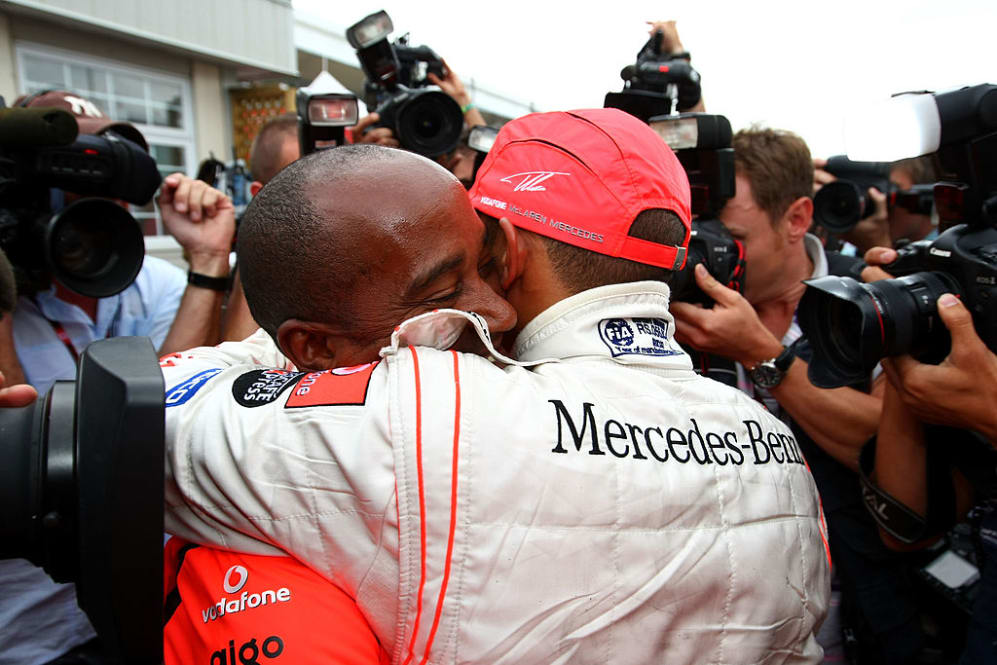 But you only had to look at the tears in Anthony Hamilton's eyes and the pride on his face as he looked up at his boy on the podium to understand that was exactly what both Hamiltons were doing. And now, on the biggest day thus far in their loving campaign, father and son were celebrating after all the angst and effort that had brought them so far.
"There are gonna be some hard times, but what we have achieved so far is due to the team and to me coming from a very well-grounded family," Lewis said.
WATCH: Anthony Hamilton's touching tribute to son Lewis, as he wins 7th world title
"I want to dedicate this success to my Dad, because without him all this would not be possible. You wouldn't believe amount of work he's put in, to come from nothing and now see his family being successful must be a real pleasure for him."
Truth be told, Anthony wasn't the only lachrymose guy listening to all that, on a very special day when we watched Britain's latest F1 star take that first magical step towards the destiny that awaited him.
Lewis Hamilton's first win in F1