There was a change in Fernando Alonso's tone during the Miami Grand Prix weekend, round five of this 23-race championship.
Yes, the double world champion was happy to deliver Aston Martin their fourth podium in five races. Yes, he was happy to have now scored more podiums in 2023 than in his previous SEVEN seasons combined. Yes, he was happy to beat the Ferraris and Mercedes on pure pace.
READ MORE: 'After 4 podiums we obviously want more' says Alonso after taking P3 in Miami
But for the first time this year, third wasn't enough. He wanted more. Miami was a lonely race for the Spaniard – so much so he had time to watch the big screens and use team radio to congratulate his team mate on a couple of his overtaking moves (see the video clip below).
For Alonso, Aston Martin have asserted them into second-best on merit. The AMR23 has been competitive across all five very different circuits so far this year, and they've achieved that without having brought any significant in-season updates.
Now he's got his mojo back, and he's able to harness the talent he has spent the last seven years reminding everyone he has still got – though no one could be sure if he was accurate because the machinery he drove wasn't consistently strong enough – Alonso wants to get back to the top step.
"We want to step on step higher on the podium for P2 and eventually one day we have an opportunity to win a race – but at the moment it didn't happen because Red Bull is better than us," says Alonso.
2023 Miami Grand Prix: Alonso follows race action on track big screens
"It's stronger, it's faster and the reliability has been always outstanding for them as well, finishing both cars in every race. So, yeah, if one day there is a crack there, if there is an opportunity, we need to make sure we are in that position and we're still not making mistakes at any point in the weekend."
For all Alonso's self-confidence – and he has plenty – he's also very realistic. The 41-year-old accepts that Red Bull are a class above the rest, that they are at least a season ahead in development of these new regulations, and while Aston Martin have made a huge step towards them, and continue to close the gap, the chasm is big.
READ MORE: 'We need to learn and grow off track' says Aston's Alonso as he expects development race to heat up
"The year is going to be difficult," he says. "The gap is quite big even though I think today has been our best race pace yet in the season. We finish, I think, closest to the leaders, no Safety Cars, nothing in the race and we're still quite fast. So let's see. I think the season is going to be long.
"Hopefully some of the tracks we will be a little bit closer to them. And some of the upgrades that we will bring later in the season maybe put us in a different or more competitive position. But I think our main focus, to be honest, is just looking behind and trying to keep Mercedes and Ferrari in the constructors' championship under control."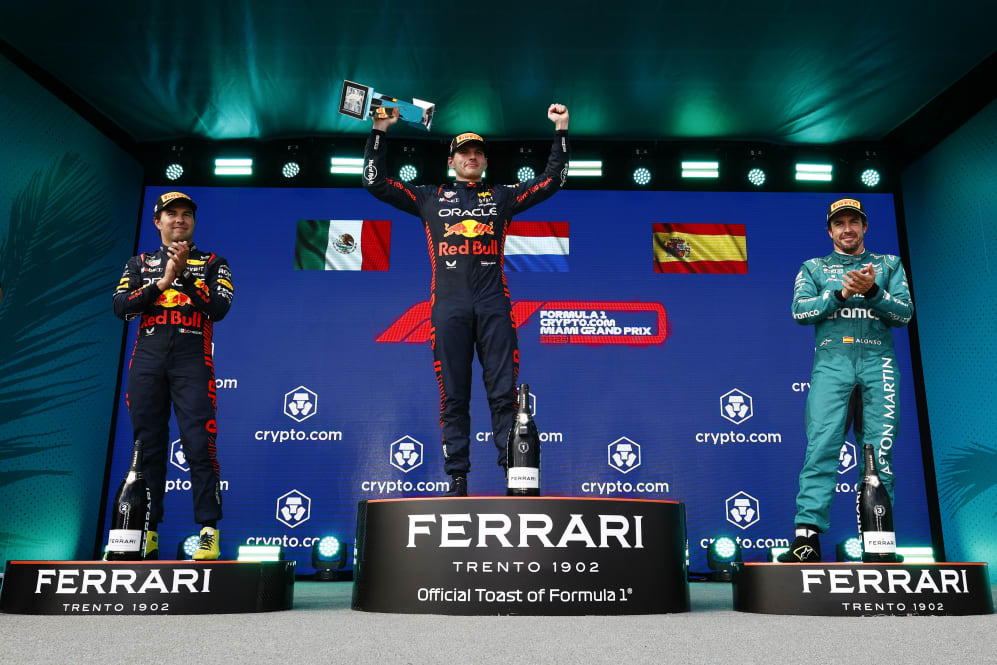 But Alonso also realises that time is running out for him. Patience hasn't always been his strength. While he says he can go on and on, even he knows that it's years rather than a decade. And now he has a sniff of a car and an operation that is showing itself capable of giving him that winning feeling once more (his last Grand Prix win was in Spain back in 2013), he is going to pile on the pressure internally to motivate them to achieve that feat.
There are races this year where Alonso has an eye on a possible win. Monaco is one of them, his home race at the Circuit de Barcelona-Catalunya is another. If he continues to finish shotgun to the two Red Bulls, there will at some point be an opening for him – and he will waste no time taking it.
TREMAYNE: Alonso's re-emergence is the feel-good story of 2023 – and his best chance of a win is coming soon
It won't be all plain sailing, though, with boss Mike Krack expecting the team to struggle on low downforce tracks like Spa and Monza – the complete opposite to their form when they were Force India, the orange and white cars mighty on those high-speed tracks and lacklustre everywhere else.
"I think Monza and Las Vegas, Spa maybe." Says Krack on where there are question marks remaining on their form. "But there is still time until then, so we can do some developments.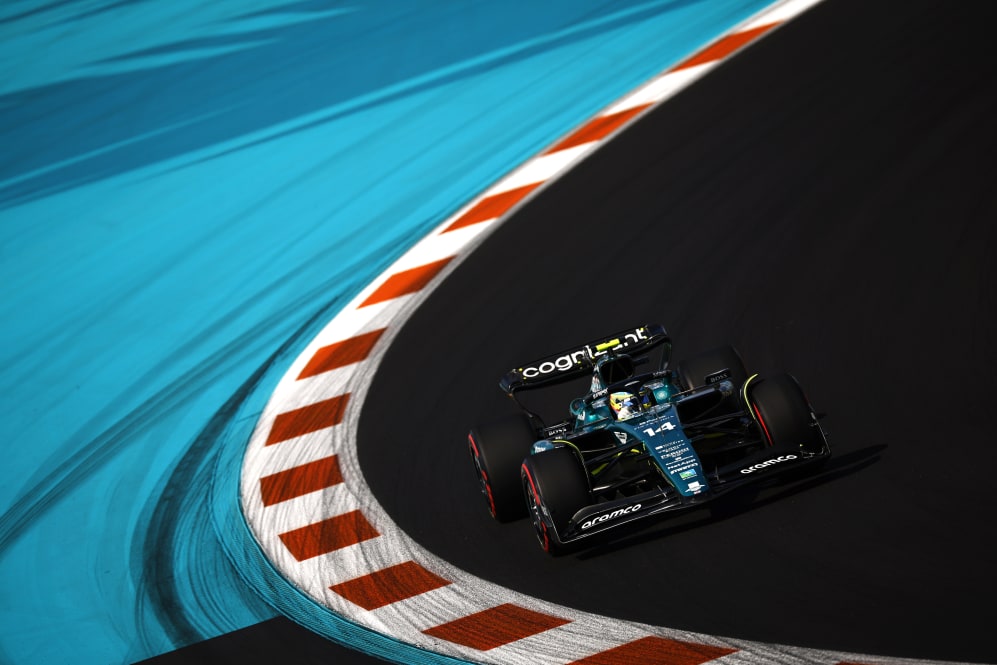 "I think as a team it's good, you need to learn how your car behaves, how your car is compared to the competition. We hear left and right that Mercedes will have big steps coming, so we must not let down, but I think also we must not focus on a single race, like Monza or whatever. We'll take them as they come now and try to do the best."
That answer also echoes Alonso's belief that Aston will be competitive at most races this year – and that's exactly the kind of form that will put them in contention to take a shock second in the constructors' championship and earn them the tag of the title contenders for 2024.
QUIZ: How much do you know about Fernando Alonso's F1 career?
Work continues apace behind the scenes, too. The team will be in their swanky new factory by the end of the month, the wind tunnel is on schedule to open in around a year, recruitment is continuing and the team is gelling nicely.
And as we've seen so often in F1 over the years, success breeds success. From nowhere to regular podium contenders has had an immediate impact on the team. They worked hard anyway, but now they are working even harder.
Aston Martin are back and they are already one of F1's top teams. That is a hell of an achievement. Whether they can become a permanent fixture at the sharp end over the next couple of years remains to be seen, but from what we've seen so far in 2023, there's very little to suggest they can't.