Alpine are setting their sights on breaking into F1's current top four and challenging Mercedes with upgrades coming over the next two races, team boss Otmar Szafnauer has stated.
Alpine rose from fifth to fourth in last year's constructors' standings but a steady start to the 2023 season has left them sixth overall, behind McLaren, Ferrari, Mercedes, the much-improved Aston Martin and Red Bull.
READ MORE: 'It's a shame' – Szafnauer reveals how Ocon and Gasly reacted to their race-ending crash in Australia
After taking home two points from the Bahrain opener, a stronger display on the streets of Jeddah saw Esteban Ocon and Pierre Gasly log a double points finish, with the latter also running in the top five for much of the last race in Australia.
However, a clash between the team mates during the final standing restart at Albert Park cost them their best result of the campaign so far, and meant McLaren – who scored with both cars – were able to jump ahead of their midfield rivals.
"At the last race I think we were comfortably the fifth fastest team, with Ferrari just ahead of us, and us really not pushing hard to see if we could overtake them," said Szafnauer, as he reviewed Alpine's performance last time out.
"[It was] a bit conservative, but what we've got to do is get back on that springboard and develop over the season – it's a long one – and continue to do what we did last year and improve the car as we go along to try to catch those ahead of us."
READ MORE: Behind the scenes with Pierre Gasly – The Alpine racer on his start to 2023 and a 'painful' day in Melbourne
Asked about impending upgrades for McLaren and Mercedes, and whether he thinks Alpine can take the fight to the Silver Arrows, Szafnauer pointed to his team's strong development record through 2022 as cause for optimism.
"We think we can fight with them," he commented. "We too have a decent-size upgrade coming for Baku and then a little bit more only a week later in Miami, so we continue to push the upgrades out.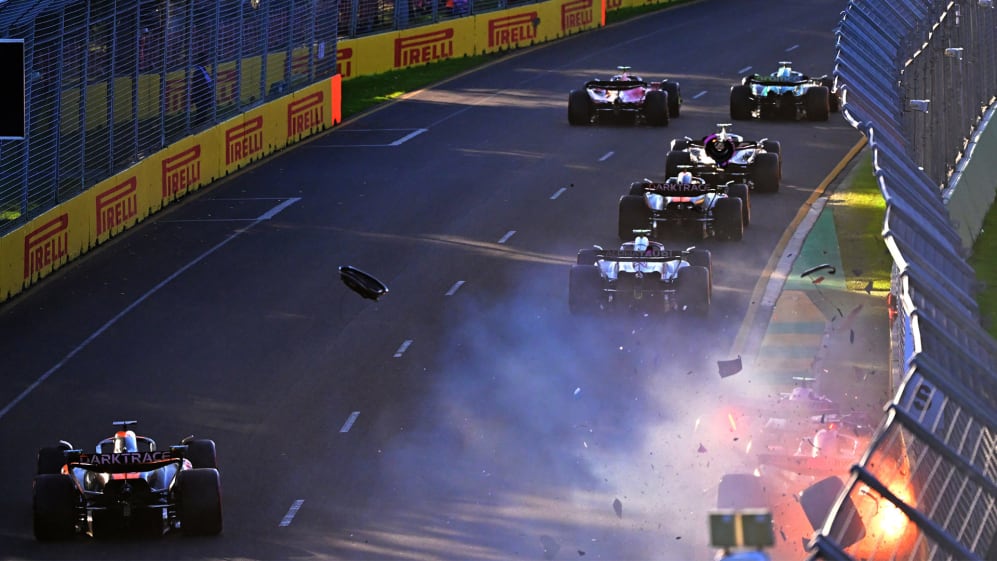 "The important thing is that they all work when we put them on the car and we have good correlation with our simulation tools. We had good correlation last year and if that continues, and if we continue to push the upgrades, we'll take that development fight over the season to the others around us."
Szafnauer also admitted that the month-long break between events in Australia and Azerbaijan, which does not impose the same restrictions as the summer shutdown, brings several benefits.
WATCH: Who can make the best Aussie burger? Ocon and Gasly tackle the ultimate BBQ challenge…
"Well, the break wasn't planned, but it is a welcome break from both getting ample car parts, spares, as well as when we do bring developments," he said. "There's a huge effort to make enough of those parts to ensure that you can really push hard, so that definitely helps.
"Also, the break allows you to plan further upgrades that you find through your simulation tools, and knowing that the break is there, you plan them a bit differently – but it definitely helps."