Tyres are the only parts of a Formula 1 car that actually touch the racetrack and, as such, serve as a crucial reference point for drivers. In our latest F1 explainer, we've got everything you need to know about these highly advanced black circles of rubber…
Who supplies F1 teams with tyres to go racing?
Italian manufacturer Pirelli have supplied F1 teams with tyres since 2011, making a return to the sport after previous spells of involvement in the 1950s, '80s and '90s.
READ MORE: From cutting curfews to grid penalties – 10 rule changes you need to know about for the 2023 F1 season
Indeed, Pirelli were one of several companies to provide tyres at the start of the World Championship back in 1950, with a host of brands making appearances over the decades, during which time tyre technology has advanced as quickly as the cars.
Unlike some previous eras, where multiple tyre manufacturers competed against each other and created what was known as a 'tyre war', Pirelli are now F1's sole, exclusive supplier, with an agreement running through the end of the 2024 campaign.
What's the current specification of F1 tyres?
Moving on from an era of 13-inch supply, Pirelli produced all-new 18-inch tyres for 2022 as part of sweeping changes to the technical regulations, with every element made from scratch – spanning the profile, structure and various compounds.
Pirelli factored in more than 10,000 hours of indoor testing, 5,000 hours of simulation and 70 virtually developed prototypes to create 30 different specifications, which were then tested by teams across more than 20,000 kilometres.
READ MORE: 'We achieved most of the targets' – Pirelli's Mario Isola talks 2022 successes, changes for 2023 and sustainability
Following a successful first season under F1's rules reset, Pirelli introduced some compound tweaks in 2023, having conducted tests during practice for last year's Mexico City and Sao Paulo Grands Prix, and in Abu Dhabi post-season.
Beyond their impact in F1, Pirelli's 18-inch tyres are also more in line with the products used by motorists every day – meaning transfer of technology becomes easier and the road industry benefits from the sport's year-on-year innovation.
Mario Isola discusses Pirelli's newly-designed 2022 F1 tyre
What about the compounds used at each track?
Pirelli's range of 18-inch tyres for 2023 comprises six slick compounds (from softest to hardest: the C0, C1, C2, C3, C4 and C5), along with intermediates and full wets to account for inclement weather conditions.
This is an increase of one compound over 2022. Last year's C1 has become the C0, and is now the hardest tyre in the range, while the 2023-spec C1 is an all-new product that slots between the previous C1 and C2.
READ MORE: Lawrence Barretto's 5 bold predictions for the 2023 season – how many of these will come true?
From the C0-C5 slick range, Pirelli pick three compounds to be used at each Grand Prix, taking into account track characteristics and climates – the hardest trio chosen for venues where the tyres are generally subjected to greater demands, and vice versa.
The highest-numbered slick tyre is marked red for the weekend and known as the soft, the middle choice is marked yellow and known as the medium, while the lowest-numbered is marked white and known as the hard, sitting alongside the green intermediate and blue full wet.
In theory, the soft compound will offer the most amount of grip for a short period of time, making them ideal for qualifying runs, while the medium and hard compounds are likely to be more favourable options over a race distance.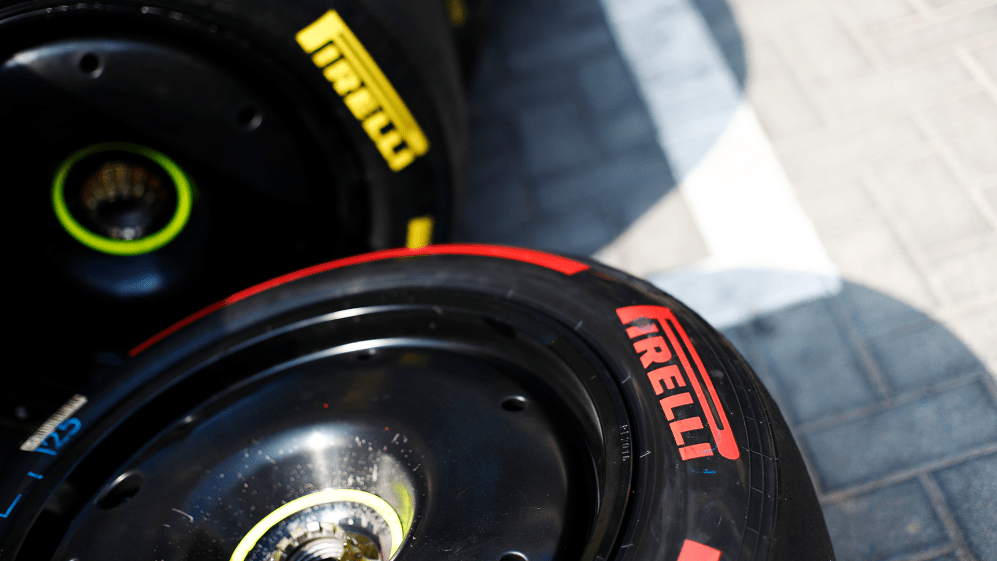 On a standard weekend, drivers are given 13 sets of dry weather tyres, four sets of intermediates and three sets of full wets. An extra set of softs is reserved for those who reach Q3, while all drivers must use at least two different slick compounds in the race, providing the track is dry.
Are there any other tyre rules to remember in 2023?
During the 2023 season, up to two events will feature a 'Revised Qualifying Format' (RQF) "for the purpose of evaluating whether the revisions are suitable for subsequent championships".
READ MORE: Team mate tussles, title contenders, and midfield battles – 7 exciting rivalries to watch out for in 2023
This means tyre compounds will be mandated for each stage of F1's usual three-part qualifying session: hard tyres only in Q1; mediums tyres only in Q2; and soft tyres only in Q3. Intermediates and wets will be allowed if the RQF sessions are declared wet.
At RQF events, each driver may use no more than 11 sets of dry-weather tyres (a slight reduction on the standard number referenced above), four sets of intermediate tyres and three sets of wet-weather tyres.
For more information about Pirelli's F1 tyres, visit pirelli.com.