In his new-for-2023 column, former IndyCar star James Hinchcliffe takes stock after every Grand Prix and presents his 'heroes' from the weekend. Here's his pick from a dramatic weekend in Melbourne…
The Albert Park Circuit just outside Melbourne is a challenging street track with a combination of characteristics from the first two rounds – a temporary circuit with some fast, flowing corners like Jeddah, but with far more stop-start 90 degree corners reminiscent of Bahrain – and provided nine teams with they hope they could close the gap to the dominant Red Bulls.
Despite Red Bull not leading the first few laps for the second race in a row, it was still Max Verstappen that led the most important one. Though by the time he crossed the line to take the chequered flag he and the other drivers had faced a myriad of challenges – so let's look at who navigated them best…
Sergio Perez – Red Bull
Brake issues plagued the Mexican all weekend long, leading to an issue in qualifying that relegated him to a pit lane starting position.
Albert Park has never been known as an easy track on which to pass. A fourth DRS zone no doubt aided overtaking, but Perez clearly had the confidence back on the brakes on Sunday as he pulled off monster passes at some less conventional areas on the track.

READ MORE: Perez happy to 'limit the damage' after going from pit lane start to P5 in Melbourne
His run to fifth was as impressive as Vertappen's 15th to second at the previous race, given the nature of the circuit. Yes, the red flags and subsequent restarts helped bunch up the field, but also provided more opportunity to get it wrong and throw away the result.
Decisive passes and keeping it together under the pressure of three standing restarts are why Checo makes the list this week.
Carlos Sainz – Ferrari
This was easily Sainz's best weekend of the season so far. Ferrari looked ill-equipped to match Mercedes and Aston Martin on pure pace, but Sainz had the better of teammate Charles Leclerc in FP3 and, crucially, all three qualifying segments for the first time this season.
Having pitted from fourth during the Safety Car for Alex Albon, any strategic advantage was lost when the red flags came out. It is so easy in that situation for a driver to get flustered or frustrated and dig themselves into a deeper hole.
It's not like he had the car advantage Perez had, but he still fought his way back up to the top four before that final, fateful restart.
Though I do believe the collision with Fernando Alonso was his fault, the decision of the FIA to revert back to essentially the restart order meant Alonso got his spot back, and so no harm, no foul. With Alonso rightfully keeping the podium, Sainz should have been able to keep what was a well deserved haul of points.
PALMER'S ANALYSIS: Was Sainz's five-second penalty in Melbourne too harsh or fair punishment?
Jolyon Palmer's Analysis: Our take on the dramatic red flag restart in Melbourne | Workday
Lando Norris – McLaren
Norris has been vocal in defending the MCL60 despite McLaren's slow start to the season. Last weekend showed the first real sign of hope as he was top 10 in every free practice his car ran without fault.
A 13th place start was likely disappointing, but in the race Lando did what Lando does. A focused and disciplined drive, knowing he didn't have the car to slice through the field like Perez or Sainz, he made no mistakes and took advantage of others misfortunes.
READ MORE: 'The hard work is paying off' – Norris encouraged by McLaren's 'best weekend so far' after breaking duck in Australia
His late race battle with Nico Hulkenberg showed his race craft is as sharp as ever after a few seasons of lonely drives to sixth and seventh, and the result finally got McLaren on the score board.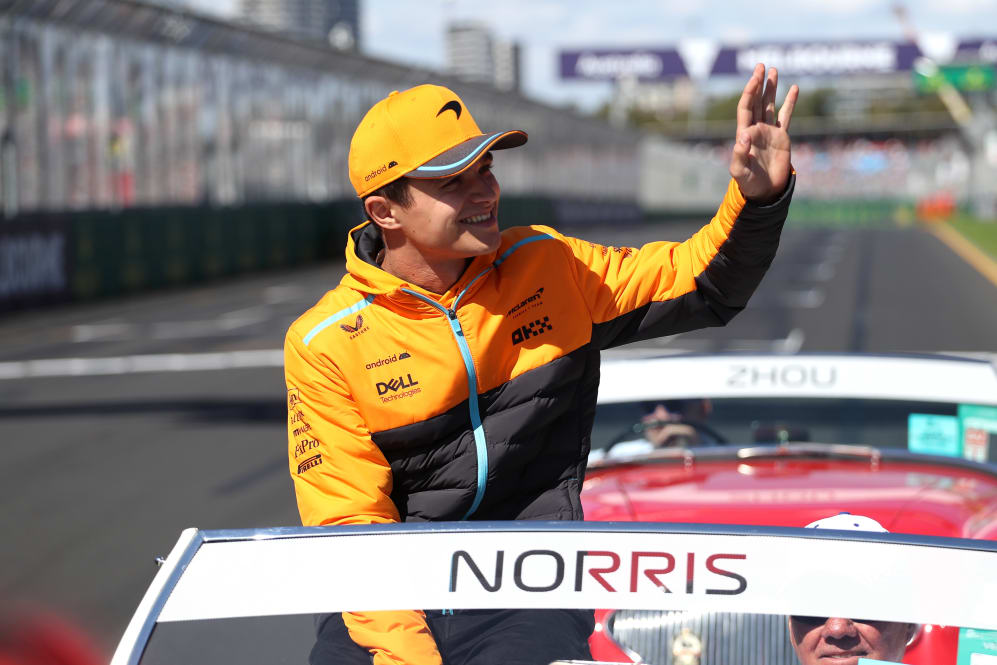 Nico Hulkenberg – Haas
For the third race on the trot he has out qualified Kevin Magnussen and shown that his sabbatical from F1 did nothing to slow him down.
He benefitted from the Safety Car pit stops of a few of the leaders, and held his own keeping Lance Stroll honest until about three quarters distance. It was then all about some aggressive – some might even say questionable – defense from Norris.
POWER RANKINGS: Team mates share the top spot as the judges' scores come in from a dramatic Australian GP
But it was really the experienced German's decision making on the final restart that was truly impressive. Already on course for his first points of the year, he read the chaos unfolding in front of him and positioned his Haas perfectly to avoid cars slowing, spinning and rejoining to emerge from the melee in fourth.
While it's a shame for him that his position became seventh after the decision from the FIA, it was a performance that proved Haas was wise to hire the veteran.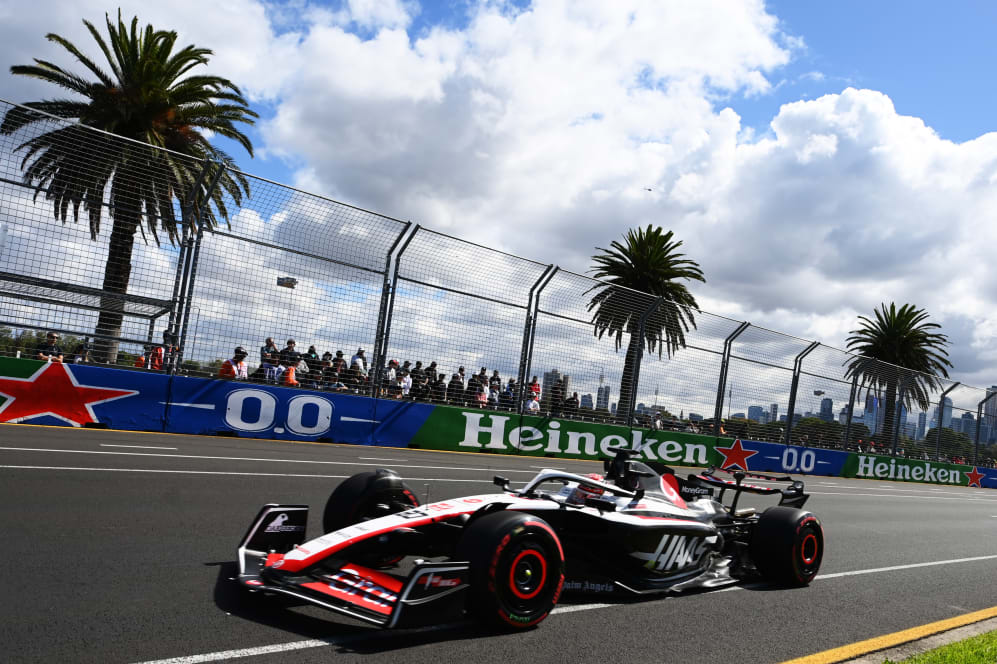 Max Verstappen – Red Bull
Verstappen took his second victory in three races and it may seem like it was plain sailing for the Dutchman. Only it wasn't.
If there has been a single weakness of the RB19 this year it seems to be the launch off the line. For the second Grand Prix in a row the pole sitting Red Bull did not lead out of Turn 1, and while off the initial start Max would've known that he had all race to stretch the RB19's legs and get back to the front, on the final standing restart there was no such runway.
READ MORE: 6 Winners and 5 Losers from Australia – Who finished on a high Down Under?
Sitting in a racing car for a standing start is one of the most intense and stressful parts of the job. For Max to know there would be a two-lap shootout to the finish, and the outcome of the race likely came down to this start, puts immense pressure on him in that moment.
But the two time champ delivered in those tough conditions and overcame the only real Achilles heel we've seen from his camp this season.