Oscar Piastri's first official Grand Prix weekend press conference saw the 21-year-old Melbourne native line up in Bahrain alongside one of the legends of F1, Fernando Alonso. The contrast between the veteran two-time world champion was well made when it was pointed out that the Australian rookie's first go-kart was an Alonso-branded model.
"I grew up watching him," Piastri smiled. "So, for me, it's a privilege to race against him. On paper, it sounds a little bit strange to be starting… For Fernando's career to be longer than I've been alive but yeah, it's a big privilege to race against someone like Fernando."
READ MORE: Piastri enjoys 'very, very special' Friday practice in front of capacity home crowd in Melbourne
While the difference between the grid's youngest and oldest competitors was stark – there's a full two decades between the two – the similarities between the two were less apparent. But they are there.
Alonso's progress through the junior series was stellar, with the Spaniard winning the Euro Open series in 1999, finishing fourth in International Formula 3000 at his first attempt and then jumping immediately into a Formula 1 seat with Minardi a year later and then glory with Renault two years after that.
Piastri's rise has been even more meteoric. The Melbourne native took titles in Formula Renault in 2019, in FIA Formula 3 in 2020 and then FIA Formula 2 in 2021 and was last year the subject of a messy tug-of-love battle between two F1 teams keen to capitalise on his talent.
The common ground doesn't just lie in the pair's junior success, however. McLaren F1 Team insiders, including many who worked with Alonso in his most recent stint with the Woking squad, point to a similar level of calm and abundant head space even in the white heat of battle. Recently appointed Team Principal Andrea Stella encapsulated the outfit's excitement about their new recruit at the season opener.
"What impresses us is his awareness of his opportunities while driving," he said. "He could come back and make comments like, 'I think I braked a little too early in corner one, I didn't go on throttle early enough in four' and then you look at the data and it is exactly that.
READ MORE: Home favourite Piastri on the Daniil Kvyat connection behind his previous visit to Albert Park
"So, his awareness of the performance opportunities, that's the first point. And then he goes out for the second run, and he cashes in these opportunities," he added. "For me, this is the definition of talent. We see a lot of it."
Piastri's unconventional start in racing wasn't behind the steering wheel, but with competitive remote-control cars. At the age of nine, he won the second class of a national championship, where the next youngest competitor was 17, and he considered following the sport as a career path until he discovered karting.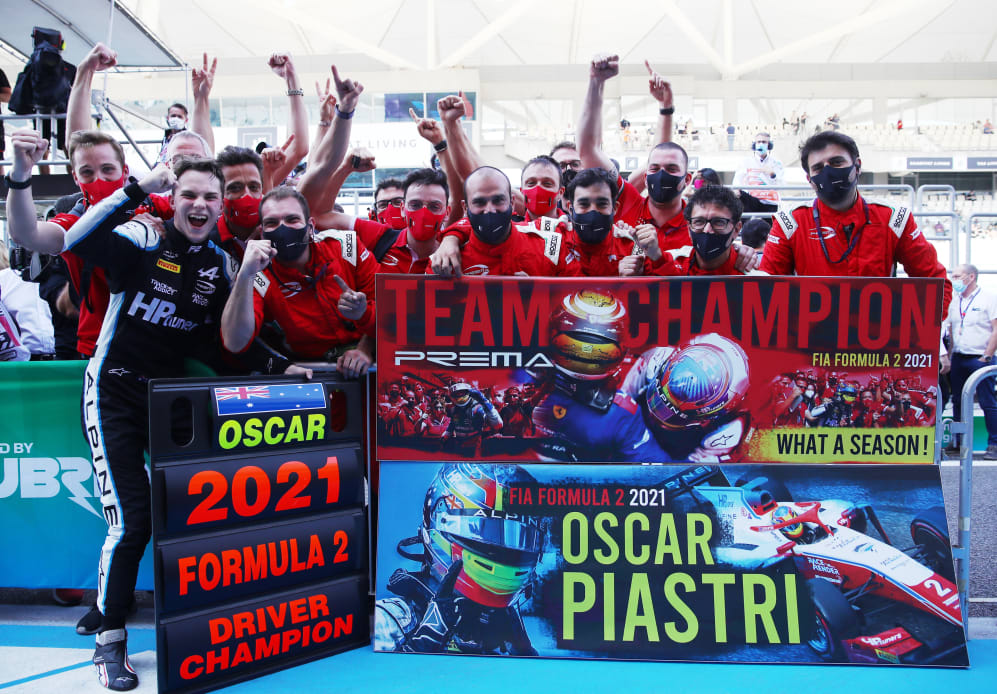 His experience with remote-control cars gave him the basic knowledge of racing lines, so karting came naturally to Piastri when he made the switch in 2011. After turning professional in Australia in 2014, he began competing in Europe the following year, before moving to the United Kingdom in 2016 to continue his career progression.
Several years in Formula 4 followed, with a finish as runner-up in the 2017 British championship. Moving to the Formula Renault Eurocup in 2018, Piastri took the championship in his second year – and the rest is history. He was the first driver to ever win three consecutive F1 feeder series championships, and is only the sixth driver to win the F2 title in their rookie season.
BEYOND THE GRID: Oscar Piastri on his F1 debut, dealing with the pressure and bringing back McLaren's glory days
Piastri continued to make history when he was named as the Sir Jack Brabham Award winner for the 2020 and 2021 seasons, the first driver in the award's history to win for two consecutive years. Named after the legendary Australian driver and three-time FIA Formula 1 drivers' world champion, the honour recognises outstanding achievements by an Australian motorsport competitor at an international level.
When Piastri joined Alpine as reserve driver in 2022, many assumed he would remain with the team until a race seat opened internally, an assumption that seemed even more certain when Fernando Alonso made waves with his decision to leave Alpine for Aston Martin. But a contract dispute between Piastri and Alpine played out in the public eye, before an announcement in August confirmed he had been signed by the McLaren F1 Team for the 2023 and 2024 seasons.
Oscar Piastri's best moments so far
And the papaya-coloured team pushed hard to get their man with good reason. While they have suffered a troubled start to the season, Piastri has immediately impressed.
As expected, in Bahrain he played second fiddle to highly-regarded team mate Lando Norris – and exited the race after just 13 laps with an electrical issue – but in Saudi Arabia, the rookie was just eight-hundredths off Norris in FP3, out-qualified the Briton who clipped the wall and went out in Q1, and beat his team mate to the flag on a weekend to forget for Norris.
A sample of two is hardly grounds for branding the newcomer the future of McLaren, but his ability to quickly get to grips with an intractable car and to extract performance from it, another trait shared with Alonso, marks Piastri out as a star for the future.
FULL TRANSCRIPT: Read every word from Oscar Piastri's Beyond The Grid interview
"I think in terms of the opportunity, Formula 1 is a very, very competitive game, so he just has to go through his own trajectory and I'm sure the final destination will be one of the best drivers on the grid," Stella said emphatically. The next way point on the journey to that destination comes on home soil, at Albert Park and this weekend's race in Australia.
Piastri returned to Melbourne in December 2022 to visit family and friends with his partner, Lily. Taking the opportunity to show her his home state, the pair visited Moonlit Sanctuary Wildlife Conservation Park in Pearcedale, where they met some of Australia's native wildlife, and the Barmah Park Restaurant and Cellar Door for lunch. Flying over Albert Park during the visit gave the young driver a moment to see his home circuit from a new angle, quite different to what he can expect on race day.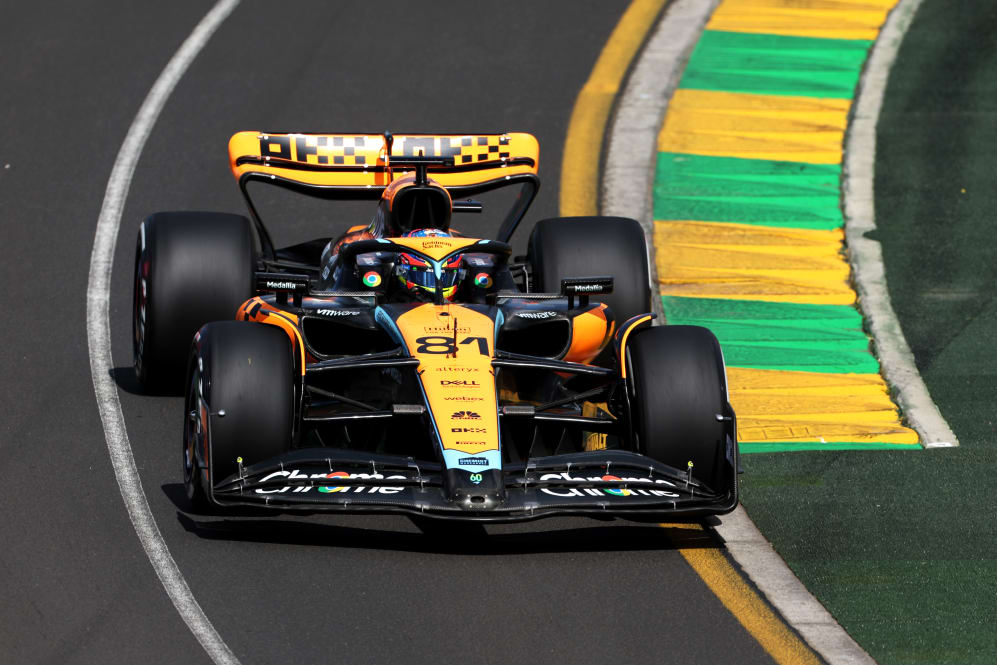 "It probably hasn't sunk in yet," he said of his rise to the F1 grid and the prospect of racing in his hometown. "I think for me, I'm just going out there to try and do my best. Formula 1 is something I've wanted to do since I was a little kid. To be able to fulfil that dream now and to be able to call it a job, I'm really looking forward to that."
After years as the promising youngster, his future in the sport is one built on high expectations, and the sense of anticipation surrounding Piastri is palpable as he prepares to navigate these new challenges. Only time will tell if he can continue his phenomenal progress and match the man whose kart set him on the road to the top.
Experience the free race programme with animation, sound and video in the Official F1 Race Programme app, available in your App Store. Get every edition, every race weekend on your phone. Download now here.