Fred Vasseur was under no illusions about the gargantuan task that lay ahead of him when he took one of the biggest jobs in sport as Ferrari's Team Principal – but he was pleasantly surprised by what he found at their Italian HQ at Maranello.
The Scuderia looked like the second-best team coming out of pre-season testing, albeit a chunk off pace-setters Red Bull. While not ideal, solidifying their spot as chief rival was still a strong statement after years of yoyoing form.
This was a team Vasseur felt he could mould into world beaters once more, but he knew there was a long list of things to do – and such changes would take good time.
His focus, then, was on making small tweaks here and there in the short term – including installing Ravin Jain into the role of Head of Strategy and moving Inaki Rueda out of the firing line for now to a factory-based role. While we only have a sample of one, their strategy in Bahrain was slick and they ended up with the fastest pit stop of all teams, to boot.
But race one did not play out as hoped. Red Bull smashed the opposition, with Charles Leclerc's hopes of a damage limitation-spec podium going up in smoke with a power unit issue.
READ MORE: Ferrari confirm Charles Leclerc will be hit with grid penalty for Saudi Arabian Grand Prix
This came after the team had two problems with the engine's electronic control unit (ECU) on Sunday: first at the fire up, then in the race. It means a third is required for race two in Jeddah, and as that is outside Leclerc's allocation, he'll have a 10-place penalty.
2023 Bahrain Grand Prix: Leclerc cries 'no power!' as he's forced out of the race from P3
Carlos Sainz did finish the race, but he ended up a massive 48 seconds adrift at the flag in fourth, not just behind the two Red Bulls but also the hugely impressive Aston Martin of Fernando Alonso. Tyre degradation remained Ferrari's Achilles heel, the issue exaggerated by the unique cheesegrater-like track surface found in Bahrain.
Soon after the Bahrain Grand Prix weekend, tensions grew as news leaked that Ferrari's Head of Vehicle Performance David Sanchez has departed after a decade with the team. After a period of gardening leave, he is expected – so sources say – to join McLaren.
READ MORE: Why Vasseur is 'completely convinced' that Ferrari's car concept can compete with Red Bull
There were then reports in the Italian media that there were issues internally at Ferrari, with staff unhappy and considering leaving. This kind of speculation has weighed heavy on Ferrari's shoulders through the years with many a Team Principal or senior figure at Maranello crumbling under the pressure.
Vasseur, though, is having absolutely none of it. Rather than let the nonsense hang in the air and swirl itself into a hurricane, the Frenchman has done what he's always done as a manager – moved to shut it down and clarify the situation.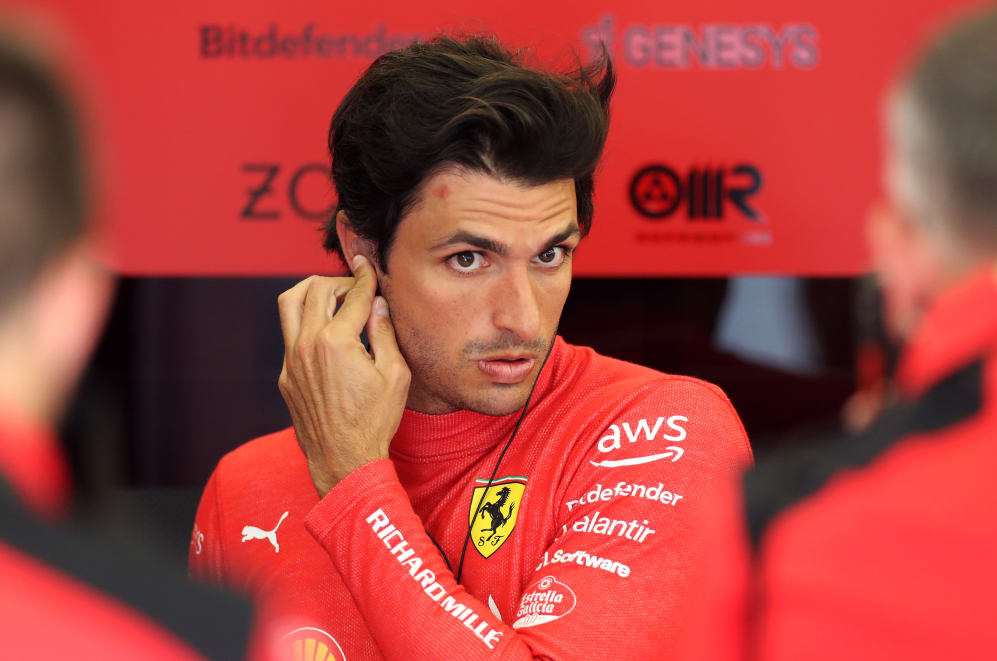 He stamped out any chatter than there is disharmony in the group. Regarding Sanchez leaving, he wished him well and that "it is the life of a team" to have people joining and people leaving. He reckons Ferrari now have a "solid group" and he doesn't think "key people will leave the team".
On rumours about Racing Director Laurent Mekies' future at the team, Vasseur said: "I have known Laurent for 25 years, something like this. I trust him. We have a very good collaboration together and he will be one of the pillars of the future of the company."
READ MORE: 'A bit of a reality check' – Sainz worried by Ferrari's gap to Red Bull and Aston Martin after season opener
And when asked about recalling Simone Resta, who is currently Technical Director at customer team Haas, Vasseur nipped that in the bud, too. "He's doing a good job with Guenther and the plan is not to do something on this side."
Speculation addressed succinctly and bluntly. It is a masterful approach – and one which is needed if Vasseur is to have a chance of transforming the Ferrari juggernaut into a world championship contender.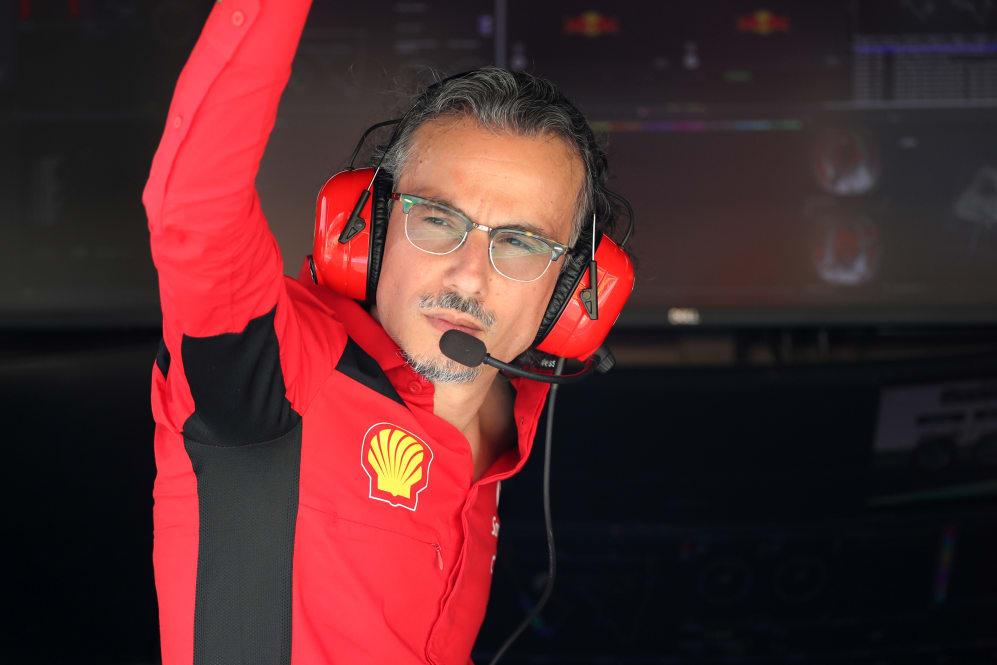 He recognises that while the lap time is what counts, managing other factors like the public perception are important as such negativity directly impacts the staff who are working on getting that performance into the car. It's why Vasseur is working so hard on the culture and support network for his team.
"In Ferrari, you have the pressure from the country and from the press," he said when I asked him about the pressure and expectation. "This is true, and this is different compared to every single other team, I think if you compare the situation today. But in the other end, sometimes you are also under pressure.
READ MORE: Ferrari 'have to deliver' in 2023 says Vasseur, as he reflects on 'intense' start to life at the Scuderia
"I remember perfectly the story when I was with Sauber at the beginning, fighting with Manor, I think the pressure for Manor was much, much bigger than the pressure at Ferrari today, because they were fighting for their future. It's always relative.
"For sure, I can perfectly understand the enthusiasm and the passion around the team, and this is creating a kind of pressure, but the pressure for me, it's not a big issue. The issue is probably more on the team itself that I want to avoid having this kind of pressure on the employees, because it is completely unproductive."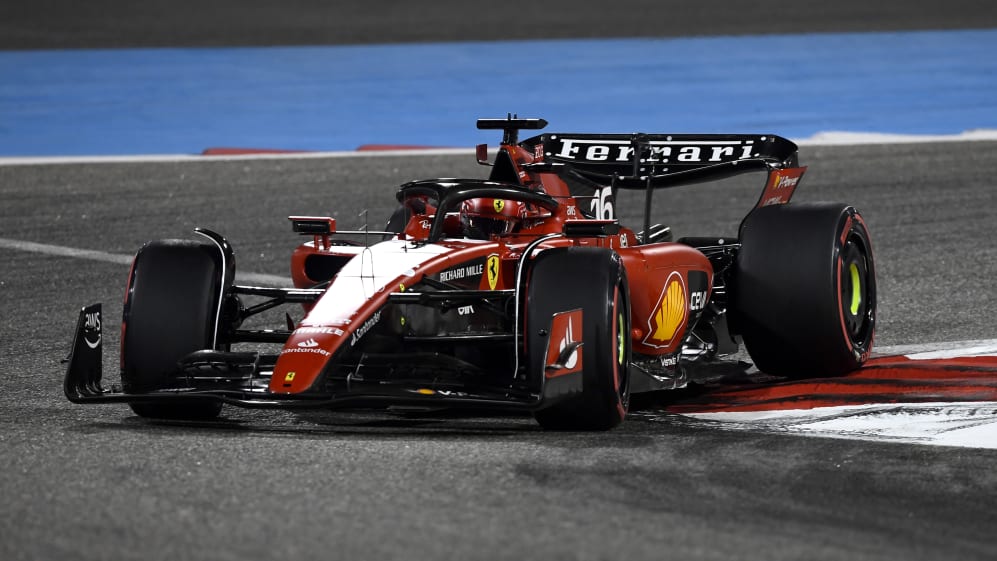 Vasseur said the level of the performance the car delivered was "almost in the window we were expecting" when comparing speed on track with computer and wind tunnel simulations but he believes there is a huge amount of performance left to find in the SF-23, and with the season young and still 22 races left, he's not worried.
"I can't be satisfied with the situation and I want to do a step forward," he said. "The characteristics of Jeddah are completely different compared to the previous one, to Bahrain, in terms of grip, velocity, layout of the track and so on, it's a completely different story. Already it will swing a little bit more to what we have today. And then we'll also bring some updates in Jeddah, and I hope we do a step forward."
IT'S RACE WEEK: 5 storylines we're excited about ahead of the 2023 Saudi Arabian Grand Prix
And while beaten by Aston Martin in Bahrain, Vasseur is using their huge step in performance – having finished seventh in the constructors' championship to be a top-three team in race one – as evidence that big improvements can be made to close the gap to the front.
"It's true that they did a huge step forward compared to one year ago," he said. "I think in Jeddah last year, they were out of Q1 with both cars.  It's a huge step forward and congratulations to them. Honestly, I don't want to be focused on Aston, Mercedes or Red Bull.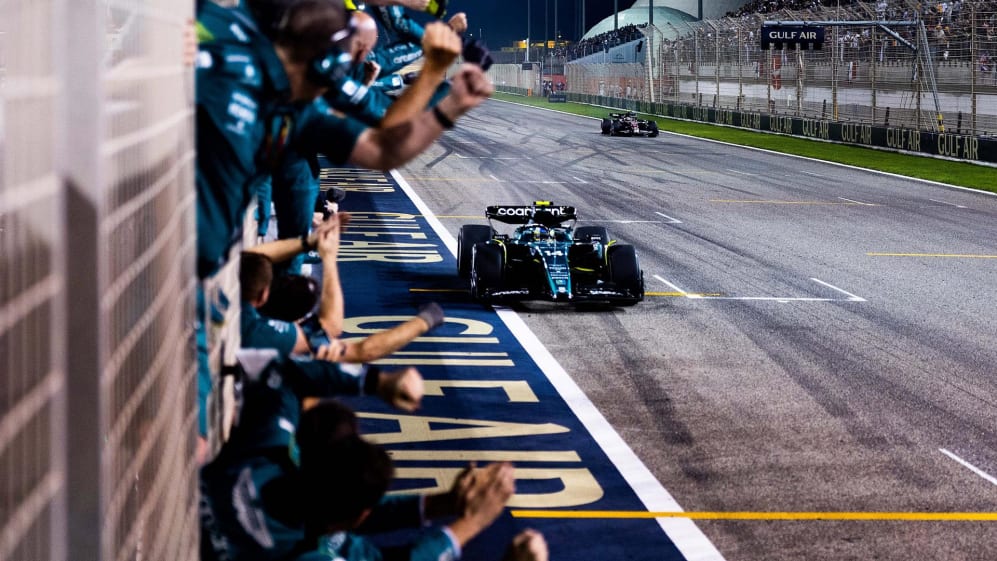 "My job is to be focused on the team and focused on myself. It's an encouraging situation because it means you can do these steps forwards in a couple of months, so it's encouraging for us."
Vasseur is putting in the hours back at the factory, arriving so early and leaving so late he doesn't see daylight. He's on the phone daily with CEO Benedetto Vigna and President John Elkann and making tweaks where necessary to refine F1's most famous operation.
READ MORE: Can Fred Vasseur be Ferrari's saviour and bring title success back to Maranello?
And he's doing it all while retaining his mischievous and refreshingly funny character, a scenario that is only serving to help diffuse the tension.
There is no doubt the pressure will ramp up if Ferrari's Bahrain struggles happen on a consistent basis, but for now, Vasseur is doing what he does best – weathering the storm that batters Ferrari relentlessly – and cracking on with the job in hand.