[Editor's Note: This story originally ran in the August 2016 issue of Grassroots Motorsports.]
Meet Our Expert
Robert Bowen 
Author of "How to Build Max-Performance Mitsubishi 4G63T Engines"
cartechbooks.com
When Mitsubishi released the Evo X in 2007, it was phenomenally bad timing: The automotive market basically collapsed six months later, and gas prices skyrocketed. The new car was a huge improvement over the previous version, but it was heavier and larger. It also lacked some of the raw sense of urgency that previous Evos had. The 2008 car sold so poorly, there was no 2009 model year. After that the car changed very little from 2010 to 2015, so shop more on condition than year.
Mitsubishi basically offered two versions of the Evo. The Evo MR was equipped only with the six-speed, twin-clutch transmission, Enkei forged wheels, and a more sophisticated Bilstein suspension. The Evo GSR had a conventional– and very tough–manual transmission. Both shared the same Brembo braking system, athough the MR had two-piece rotors. The MR is faster in stock and perhaps a better choice for a daily driver, but the GSR is the natural choice for a hotrodder.
True to its humble origins as a four-door economy car, many parts of the Evo's interior are not of the highest quality. Rattles, squeaks and broken clips are common, but fortunately easily repaired. The factory Recaro seats are excellent, but not everyone can fit in them.
The Evo is heavy, powerful and fast. It devours tires like few other cars–be prepared to buy a set at least every year or 10,000 miles, depending on how hard you drive. Don't be tempted to cheap out, either–the Evo likes sticky tires.
Despite what you may have heard, the Evo X has a stellar reputation for reliability. The stock aluminum 4B11T engine can easily handle 400-plus horsepower with a larger-than-stock turbo and decent tune. Non-modified cars will soldier on well past 100,000 miles with only minimal maintenance–and lots of new tires.
Speaking of modifications, if there is one thing that can ruin an Evo X, it is poor modifications. Generally speaking, pass on any car that has been modified unless you know the shop or person that did the work and you know the driver. Even then we would probably pass–the risk is too great that something was done incorrectly or the car was beat on.
The Active Yaw Control pump–it also provides pressure for the active center differential–is known to be a weak spot on cars that have been driven on salted roads, but Mitsubishi extended the warranty for this part to 10 years or 100,000 miles. Replacement pumps and rebuild kits are available for DIYers.
Carefully examine all panels for straight gaps. It's good advice on any car, but all the more important for one that attracts the kind of drivers that want an Evo. The paint on the aluminum hood chips easily and should not be a concern.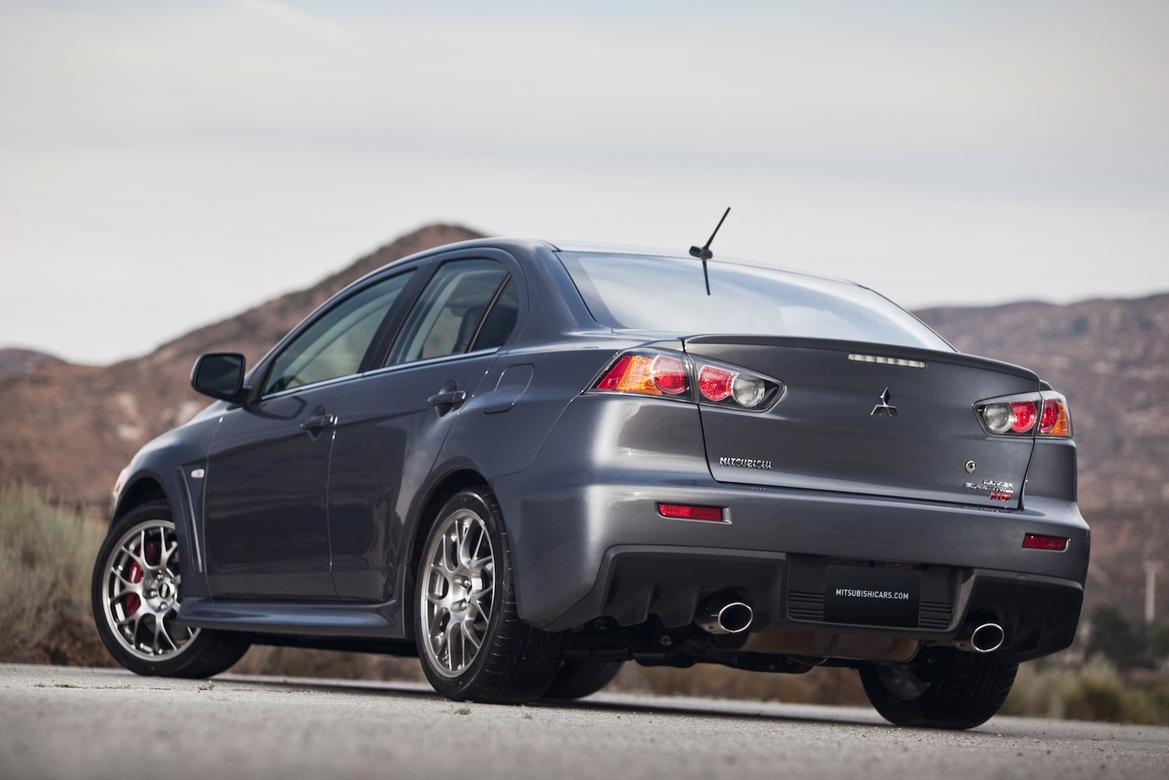 If you can't resist the urge to tinker, the 4B11T responds well to modifications. A cat-back exhaust will pick up a bit of power and make the car sound better–a stock Evo has a fairly innocuous exhaust note. An ECU reflash with the stock turbo and fuel system will take you up to, and somewhat past, 300 horsepower at the wheels.
Big power–350-plus–requires a larger-than-stock turbo, larger injectors and perhaps some different intercooler piping to eliminate the stock restrictions. Many tuners set up their cars for E85, which requires much larger injectors and pump, but the payoff is in higher power and a more forgiving tune.
The stock suspension is about as good as it gets for a road car, but again, if you can't resist the urge to tinker, the factory GSR struts are a bit under-damped for high speed track usage. The stock MR Bilsteins are excellent, and Bilstein will even re-valve and rebuild as needed for wear, or to accommodate different springs. If you prefer a car that rotates more readily, the stock front sway bar can be supplemented by a larger rear one.